This. Is. BIG! On Monday, March 25, 2013 Stocksy United Photography went live to the public. It was the first web-based company I've been a part of launching and it was electric. More important than being a new company, it is a new model for the stock photography industry! Stocksy United is a photographer-owned co-operative, and it is exploding onto the scene at a perfect time to bring balance back to the supplier-distributor relationship. Did I mention that Bruce Livingstone, the original creator of iStockphoto, is at the helm? Yep, it's true!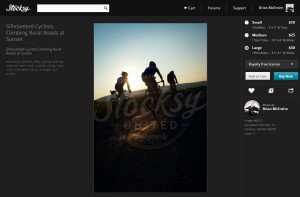 At launch, we're a collective of 220 hand selected photographers from around the globe. Many of the biggest names in photography are actively contributing: Thomas Hawk, Sean Locke, Kevin Russ, Jonathan Ross, and… Your's Truly ;) I am in awe of the company I'm in. This is a dream come true, and a giant step forward in my career.
So, why are we here? The "two things" about Stocksy United are: ground breaking stock photography and sustainable fair trade.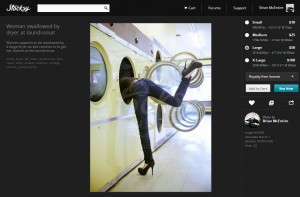 Stock photography — photography that is created for broad audiences and a variety of commercial uses — has gone too far towards the generic, sometimes becoming comically perfect. (Conjure images of Stepford Wives and you get the idea.) Stocksy, by contrast, is building a collection of epic, inspiring, authentic imagery that also includes a dash of quirk, real life characters, and a healthy dose of global culture.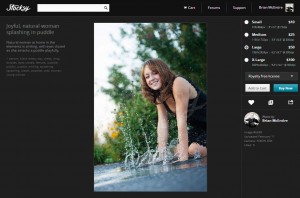 Fair trade? Yes! And, that's long overdue in our industry. When Getty Images bought iStockphoto in 2006, they promised to grow business and allow the community culture to thrive. That didn't last long. Although iStockphoto was at times Getty's most profitable business unit, rather than build on this model, Getty did what Getty does: it began hunting growth by slashing commissions paid to photographers, cutting benefits, and eliminating key staff. Foreshadowing what was to come, Jon Kline, CEO of Getty Images, asked Bruce Livingstone, "Why do you pay your photographers so much?" At that time, iStock was paying photographers up to 40% commission on each sale while Getty Images typically pays half that. Getty has since introduced initiative after initiative to reduce commissions to the very creators of the content they sell. In Getty's hands, the lowest commissions at iStock have been hacked down to 15%. Unbelievably, photographers with tens of thousands of dollars in equipment, invest their time and money to hire models and locations, and conduct shoots and finish production to get paid as little as 15% on their work as a result.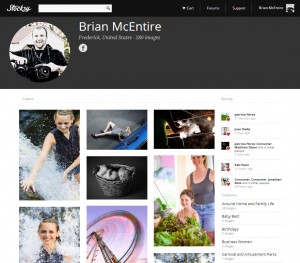 Enter Stocksy offering a new model for creatives pursuing sustainable careers in photography, and a resource for designers seeking amazing images, fresh content, and straight forward transactions. Plus, a source of satisfaction knowing that the majority of each purchase is now paid directly to creators rather than a corporate middleman.
I am very proud to offer my portfolio for licensing through Stocksy!
Designers in particular, if you love our images, and appreciate the fair trade philosophy, please help spread the word about Stocksy!
Stocksy buzz has been huge! Read more about the "who" and "why" of Stocksy:
Get Social with us! Twitter, Pinterest, Instagram, Google+, and Facebook.