What an exciting engagement session idea! I recently booked a 2012 wedding with Carolyn & Louis. Their wedding package included an engagement shoot. We always try to make engagement sessions fun and relaxed, and we almost always choose an outdoor location, but this suggestion was a new one for me: Carolyn asked if I would be willing to do their engagement shoot at the Frederick Fair. Let me ponder for a nano second… HECK YEAH! :)
The fair is a wonderful place to make great photos and I have previously blogged one of my all time favorite photos — a ferris wheel at sunset at the Great Frederick Fair.
Carolyn and Louis were game for anything, and when I arrived to meet them, I guess they figured I was too. Carolyn had a large sheet of tickets in hand. This was going to be an adventure :)
We started with a shot to show off Carolyn's new ring. I love this photo because it says "fair" but only subtly. Throughout this shoot, I wanted to photograph Carolyn & Loius creatively, in the setting they chose, without being too literal. (A carnival can also make for a busy, clutter filled frame unless you're careful. Plus, I didn't want random strangers to feature prominently in this couple's portraits!)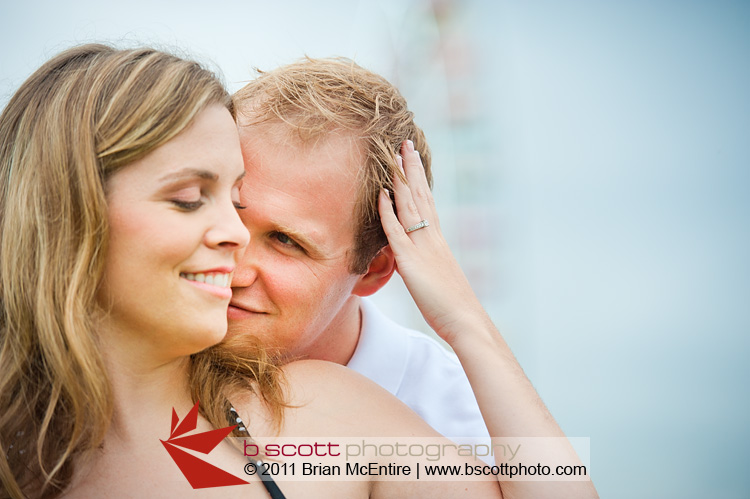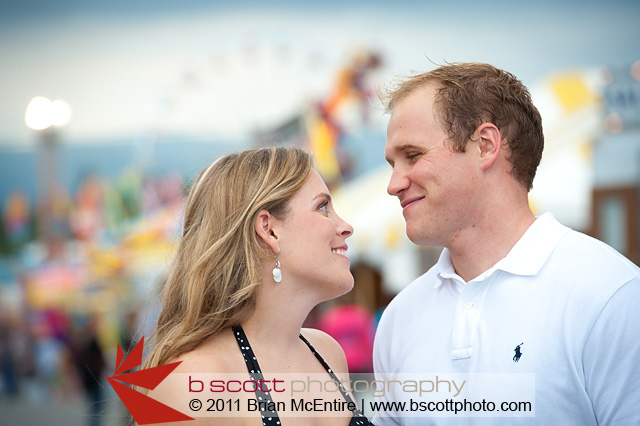 Photographers love to work during the "golden hour" which is typically about 30 minutes before and after sunset. This is a particularly perfect time at a carnival, where sunset provides a beautiful balance between sky light and the lights adorning the rides and midway.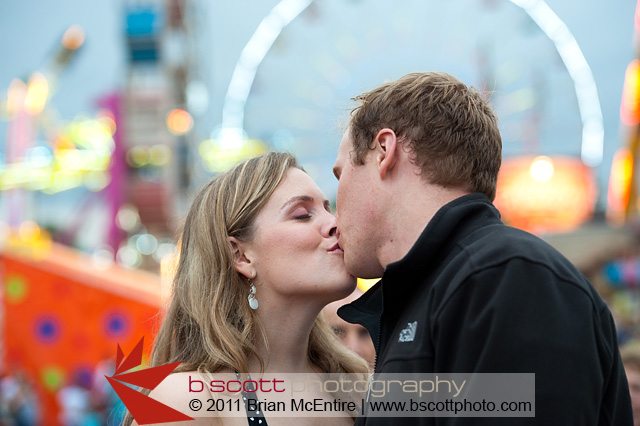 That sliver of a halo surrounding our kissing couple is my attempt at foreshadowing. That is Reithoffer's Wheel, and that's where we headed next!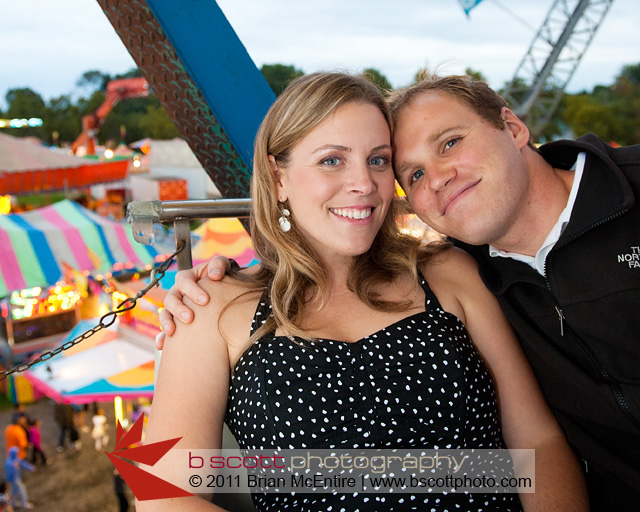 I had so much fun doing this engagement session at The Great Frederick Fair! Thank you Carolyn and Louis, I can't wait to photograph your wedding day!