Fall is a GORGEOUS time of year for family portraits! Today I'd like to share a couple of my favorite photos from a family portrait session I did just over a week ago…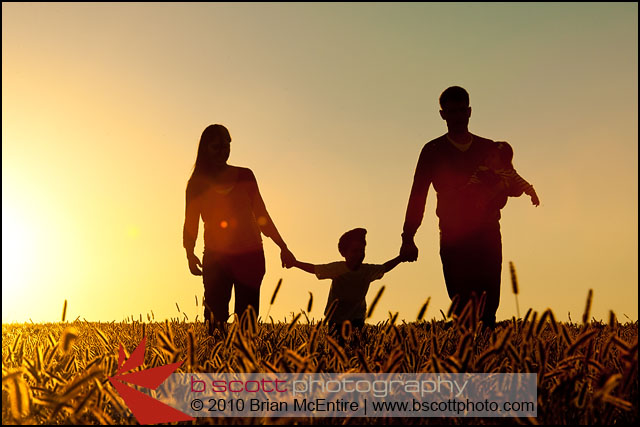 Fall happens to be one of my favorite seasons of the year too. We get some of the warmth of summer but cooler, refreshing nights. There's warm apple cider to look forward too, fires in the fireplace, and it's time to break out those really cozy sweaters and slippers. Fall may be the most photogenic season of all…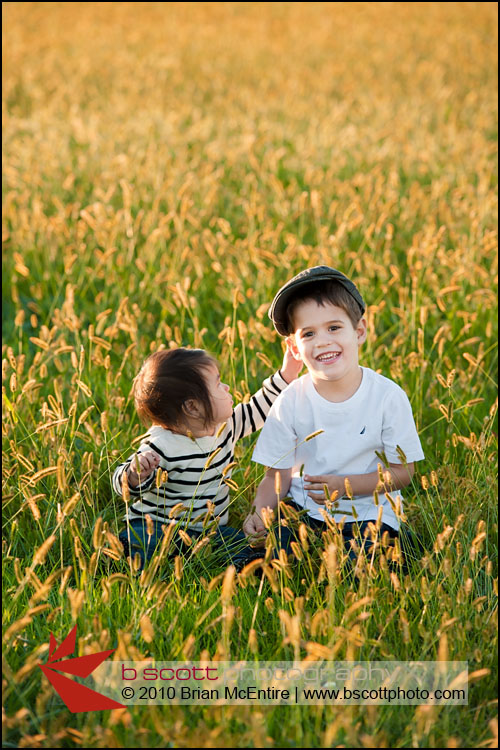 Autumn offers beautiful light for outdoor photos! Summer may have it's advocates, but when it comes to photography, Summer offers the worst light of the year — too much contrast, bleached out colors, and high angled shadows. Unless of course we're talking about sun rises (too early!) or sunsets.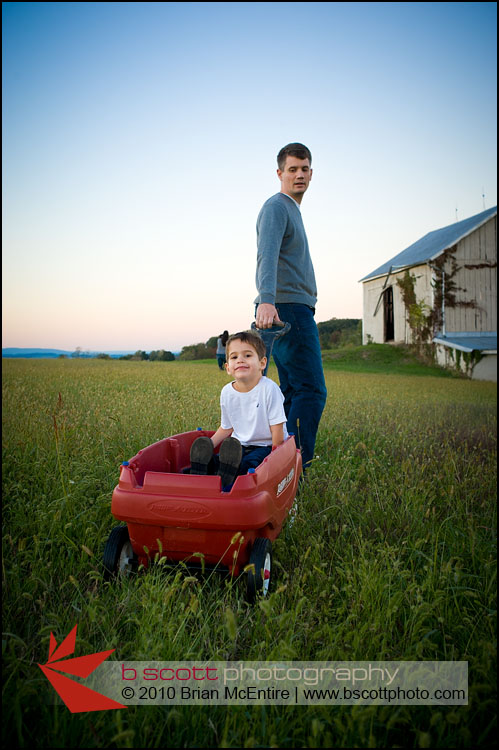 One of the new thrills of Fall to me, and a handful of photographers lucky enough to own a Nikon D3, is the ability to shoot long after the sun has set! These modern (unfortunately, very expensive) cameras open up new realms of photography. And in areas of photography that were previously possible, the quality of photos has been revolutionized. Fantastic, large wall prints can now be made without looking grainy or soft as happened when shooting in low light when film ruled the day.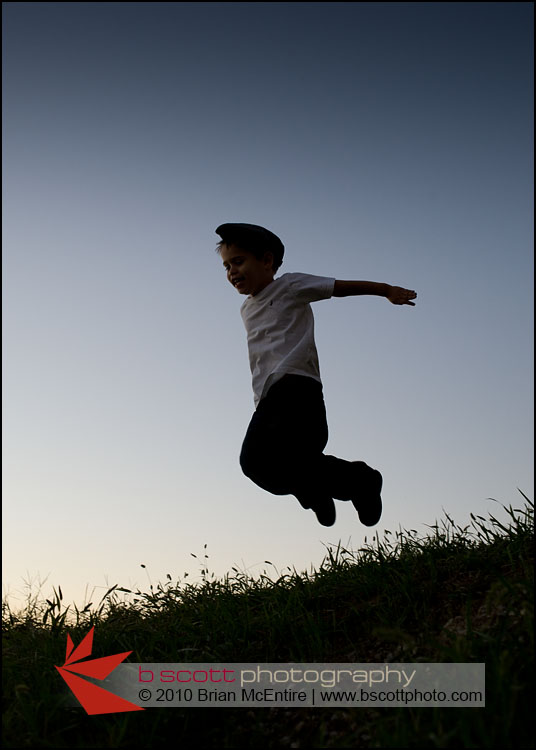 I try to make it no secret that my portraits, particularly family portraits, are far from traditional. I'm not your mother's and father's photographer. I love action shots. I love stolen moments. I like real, and I want personalities to shine through! To that end, a lot of my sessions veer away from traditional posed portraiture. On this evening, not even Mom was spared!   :)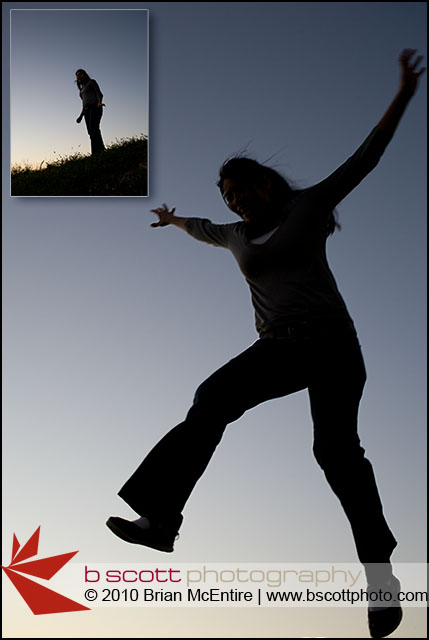 I hope I've given you a few ideas. Either for your own personal photography pursuits, or perhaps a little nudge to encourage you that this is a wonderful time of year to gather family and friends for a portrait session outdoors.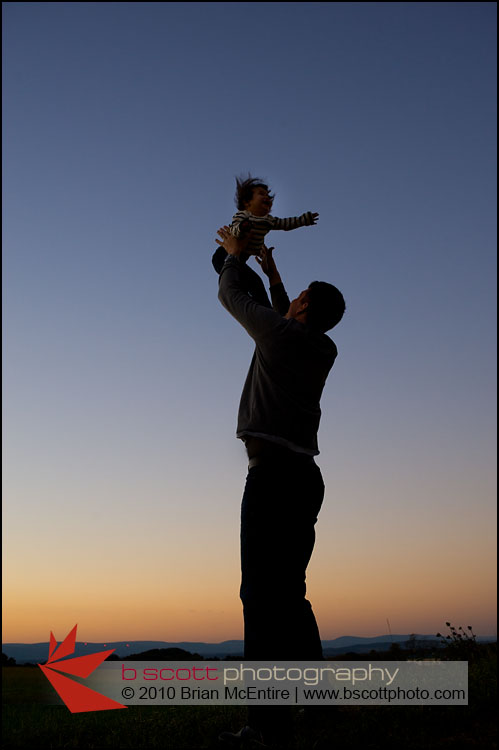 Let that crisp chill in the air, Nature changing her beautiful colors, and candy corn all serve as reminders to commemorate this photogenic time of year. Peak colors come and go quickly. Call us today — (240) 358-6655 — if you'd like to make an appointment for your family's Fall Portraits!