While researching locations recently for a new stock photography series, I met several local business people who gave me a great idea… Local designers want local photos!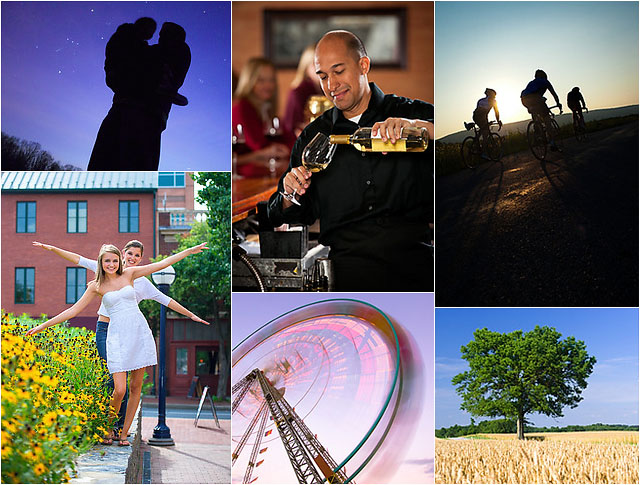 As many readers, clients, and models know, a good portion of my business centers around creating commercial stock photography. I am currently looking for airy, contemporary, and organic work environments to create authentic business images for Stocksy United. Researching and shooting this topic has brought me to the local bike shop (a fixture of downtown Frederick, operating continuously since the mid-80s), a fantastic and eclectic "battery free" toy store, and to Cowork Frederick which is a fresh workplace concept for the 21st century workforce.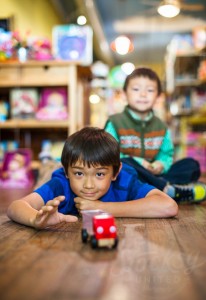 As I walked through Cowork Frederick, I immediately got excited about several great spaces in their beautifully renovated downtown location. The concept behind Cowork Frederick is providing both shared and private work areas that local business people and entrepreneurs can subscribe to and use on a part time basis. It provides a much more professional space for remote workers to meet up and meet with potential clients compared to the old standby — coffee shops. More importantly, it provides a fantastic environment for sharing ideas with professionals from diverse industries and interests. This latter aspect was proven handily by what happened next…
Certain that the space would be very photogenic, my next concern was models. When aiming for authenticity, I prefer to use real people in their everyday environments rather than bringing in models as actors. I approached several people working in a common area and gave my elevator speech about what I do, so I could follow-up by asking if they would be interested in being involved. Explanations are fine, but an actual example can be a thousand times stronger. So, I pulled up my portfolio on Stocksy to share real world examples. The "Oooohs" and "Ahhhs" were immediate and gratifying! I wished I'd recorded this to share with some friends at Stocksy. :)
In particular, I'd like to highlight Jennifer Gerlock, Social Editor of Frederick Gorilla who instantly appreciated the photos on Stocksy, calling them magazine quality and noting a high-end advertising style. Several other people in the room perked up and headed over to see what the fuss was about. Many small business people are well acquainted with stock photos, having used them in their websites and marketing materials. There's also been a push back against microstock photos that is gaining force as people feel the generic photos are overly polished, fake, and don't connect well their audiences. Stocksy is an antidote to this, and people see this immediately. Aynex Mercado, of Aynex Designs (whom I've had the pleasure of working for) described what she saw as "Stock photos that don't look like stock photos…" BEFORE she learned that was Stocksy's tagline! :)
Back to that great idea I mentioned, and how it opened my eyes to the value of co-working spaces: Here in a room full of people I'd never met, came an idea that never occurred to me. As they browsed my portfolio, they began to notice many familiar places: Cunningham Falls, Carroll Creek Linear Park, the fairgrounds… and they said images of local places could be very valuable to local designers! So I showed them more from my portfolio: shoots I had done at local restaurants, the toy shop, the bike store, a counselor's cozy space in Walkersville. Ideas continued to flow. I showed more from our local CSA, schools, a mud run, and series near Harpers Ferry and Washington, DC. And finally, cycling photos taken on the C&O Canal and our own lovely back roads, complete with trees, mountains, and land forms that immediately feel like home to anyone from this area.
So, at their request, and I hope as a helpful library to more local designers, I've created a gallery of stock photos local to Frederick, MD at Stocksy United. General enough to be useful, but with a feel that is closer to home. The gallery houses some of my favorite photos from Frederick and surrounding areas. Many more can be explored by browsing the shoots and galleries associated with these images. As royalty-free stock photos, they can be licensed inexpensively and used for commercial purposes that highlight the best of Frederick County and the Mid-Atlantic region.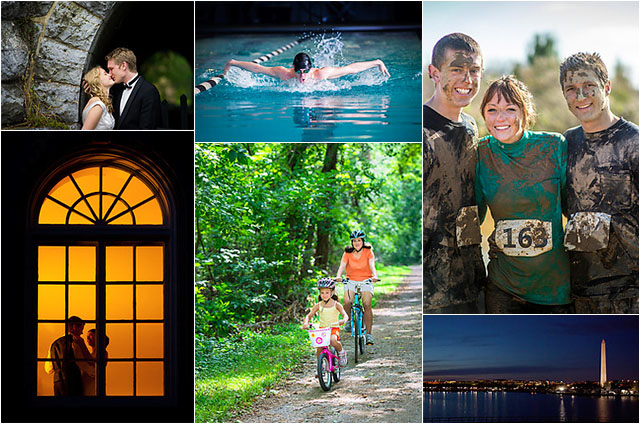 * As a final point, if you are a designer or local business owner seeking imagery not already represented in my portfolio, please contact me. It's quite possible we can work out a trade or I can shoot exactly what you need on spec. I enjoy working with local businesses and it's been great discovering just what a vibrant community of designers and entrepreneurs we have right in our own backyard.